Our Top 5 Best Selling Products
#1 Slimfit Waist Trainer
Lose Weight & Get The Body You Have Always Wanted!
Do you find yourself with back pain, poor posture, and want to lose weight effectively? Losing weight and a few inches in the waist is a struggle. Our Slimfit Waist Trainer is the ultimate solution to your problems.

This waist trainer not only helps to shed off the excess water and slim and tone your tummy, but it also supports your lower back and abdominal muscles to improve posture, enhance circulation in the abdominal area during the exercise. It is the best exercise equipment for abs and is perfect for all kinds of workouts and sweat.

Features:
UNIQUE DESIGN:

 

The tummy belt is made of high-grade Polyester fiber which can promote blood and oxygen flow. It maximizes your burn and loses that belly fat fast, removes excess water weight especially in your abdominal area during exercise to generate and trap heat to increase blood flow.


IMPROVED POSTURE:

 

Weight loss belt exerts uniform compression to support the lower back and abdominal muscles. Cinches your waist and makes your posture nice and straight, giving you an instant sexy silhouette without any effort.


EFFECTIVE:

 

Waist trainer improves blood circulation, relieves sore muscles & gets rid of toxins from sweating. With this belt, exercise and proper diet, you can start to get rid of stubborn belly fat and get so much more out of life.


DURABLE & ADJUSTABLE:

 

Its adjustable velcro straps allow you to decide the level of compression you need to get the figure want, wrap it around your waist, and instantly get a trimmer waist with a comfortable fit.
#2 Reusable Stretch & Seal Lids (6 pcs)
Save the Earth & Eliminate Plastic Wrap from reaching our Oceans!
These Reusable Stretch & Seal Lids are the best alternative to eliminate plastic from your day to day activities, reusing one lid makes you a part of the movement!
We give you 6 lids, each one different in size so you'll never have to use plastic wrap again while storing food. This 6 piece kit will ensure you can give any container in your home an airtight seal. Microwave and Dishwasher friendly, they're as easy to clean as any Tupperware or dish. They also keep your food fresh much longer, using an unbreakable airtight seal.
The Zero-Waste movement is growing and needs everyone on board. By using these reusable food wrap lids, you will eliminate plastic wrap from your life! As many of us take a step forward in being Eco-Friendly with reusable straws, reusable grocery bags or anything it takes to eliminate plastic, this is the best all-new alternative to replacing plastic wrap. 

They work great with Tupperware, jars, bowls, cups, bottles or any container! You can even wrap them around half-cut fruit.
How It Helps

After surveying nationwide, we found after the average family meal 2-4 sheets of plastic cling wrap are used to store food in the United States. That's over 700 million sheets of plastic cling wrap per day! By joining the zero-waste movement you will help save the planet every day. 

Get your Zero-Waste Stretch & Seal Lids and eliminate daily plastic waste!
Specifications
Microwave and Dishwasher Friendly
Made of BPA Free, Food-Safe Material
6 Pieces in 6 Different Sizes
Fits any container!
#3 Multifunctional Mandoline Slicer
Multi-functional and versatile, this Multifunctional Mandoline Slicer is truly a time-saving kitchen tool that certainly lives up to its name!
Wouldn't it be wonderful to have a reliable kitchen tool on hand that could be used for almost any task you can think of? Need to drain something? Need to cut something? Peeling? Separating egg whites? Grate or slice anything? The Multifunctional Mandoline Slicer can do all that and more!
Equipped with 4 interchangeable blades the Mandoline Slicer lets you grate, slice and peel anything! It's easily disassembled and cleaned, simply wash the disassembled parts with soap and warm water! The four detachable covers let you strain, drain and separate egg whites. Whether you're a professional cook or a beginner in the kitchen, the Mandoline Slicer can help make any tedious kitchen task fast and easy!
Made with durable FDA approved materials
Eco-friendly 
Easily cleaned and disassembled
Eliminates the need for cutting board
Use as a storage container as well
Save time on food preparation
Versatile design helps free up valuable space in your kitchen
Choose from Blue and Pink colors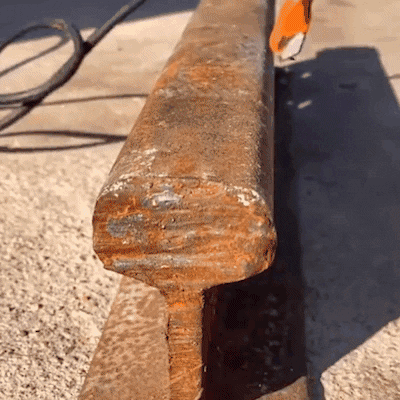 #4 Ultimate Punching Drill Bits
You won't believe what our Ultimate Punching Drill Bits are capable of
How they work:
Made with Premium 6542 HSS Carbide with a reinforced head to prevent cracking, our twist drill bit sets are made of an impossibly hard, durable alloy.
Our unique U-Slot design allows for fast drilling while removing dust and penetrating deep, while the antiskid triangular handle allows the bit to be held tightly in your drill.
Where it works:
Concrete
Tile
Metal
Brick
Glass
Plastic
Porcelain
Ceramic
Wood
Much, MUCH More!
Built for home & commercial use:
TIP: When drilling hard material such as glass, porcelain floor tile, marble, granite, etc, please use water for lubrication.
#5 Smart Motion Sensor LED Light
Light up your space when you Move!
Want to get rid of the trouble of switching on lights in the dark? This Smart Motion Sensor LED Light gives you the perfect solution! It detects your presence and automatically turns on. Get your hands free from switching on & off to light up!  
Features:
PORTABLE DESIGN & CONVENIENT CHARGING: This Light with a high-quality aluminum case is extremely durable and stylish. Its bar shape and compact size make it an ideal night light for anywhere in your home.



AUTOMATIC SENSOR: 

This motion sensing closet light allows to auto-on and auto-off lights whenever you need them. With passive infrared technology, it can identify the movement of a human in the dark. It will turn on only when it is dark and when motion is detected. Light up your space when you walk in and shut off when you walk away!


MULTI-PURPOSE: This closet light is far brighter than other similar lights. It provides enough light to make sure you never stumble in the dark. Perfect choice to be used in the attic, basement, car, child's room, closet, emergency supplies storage room, garage, workstation, and so on.


MUCH MORE BRIGHTNESS: Warm and comfortable LED light is super bright to light up correctly in the night! Extremely energy-saving and environmentally friendly ensuring an extra-long life for your view. Battery operated making it even brighter and everlasting.



EASY INSTALLATION: The LED Closet Light includes 3M adhesive tape to stick it anywhere you'd like. It is effortless to install and remove. No tools, screws or nuts are required.