Tight tight, no leakage: There is a white silicone ring at the mouth of the bottle to prevent the beverage from leaking out.
The Dispenser keeps your soda fizzy. Great for use in different places including the office, home, camping, entertaining and more. especially at your party, to improve the joy of the party.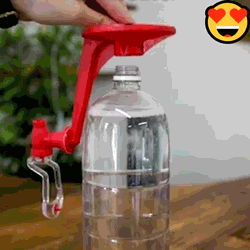 Notice: Carbonated beverages will be more suitable for our drinking fountain, normal beverage need to press the bottle's body to make the drink out.
Easy to use, just use the needle to prick the bottom of the bottle to produce pressure, and water will come out.
How to Use:
You twist the dispenser onto the top of a plastic 2-liter bottle, then flip the bottle upside down to dispense drinks. The soda will stay carbonated and you can pour it right from your fridge.
The Creative Dispenser keeps your soda fizzy and turns the bottle into a beer key-like pourer.
How big a bottle of cola drink, do you still use down to lift a heavy cola, maybe spilled out, with this gadget more convenient.
First product reversal, the base at the mouth bottles securely tighten, then flip the bottles, they can be placed on the desktop

 

use.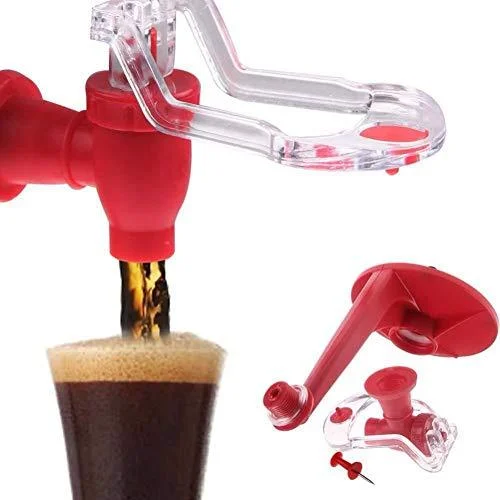 Package includes:
1 x Magic Tap™ Drink Dispenser